While Alternative Project Delivery (APD) methods include collaborative processes such as Construction Manager at Risk (CMR) and Design-Build (DB), research shows why not all APD is created equal.
Design-build delivers the best cost and schedule results.
The latest CII/Pankow project performance data shows collaboration delivers more successful projects and more collaboration provides better results. That's why design-build exceeds both CMR and design-bid-build on all cost and performance measures.
The early collaboration allowed in design-build maximizes team integration and innovation delivering better project results. Research by FMI found design-build's benefits ranked consistently higher than all other delivery methods.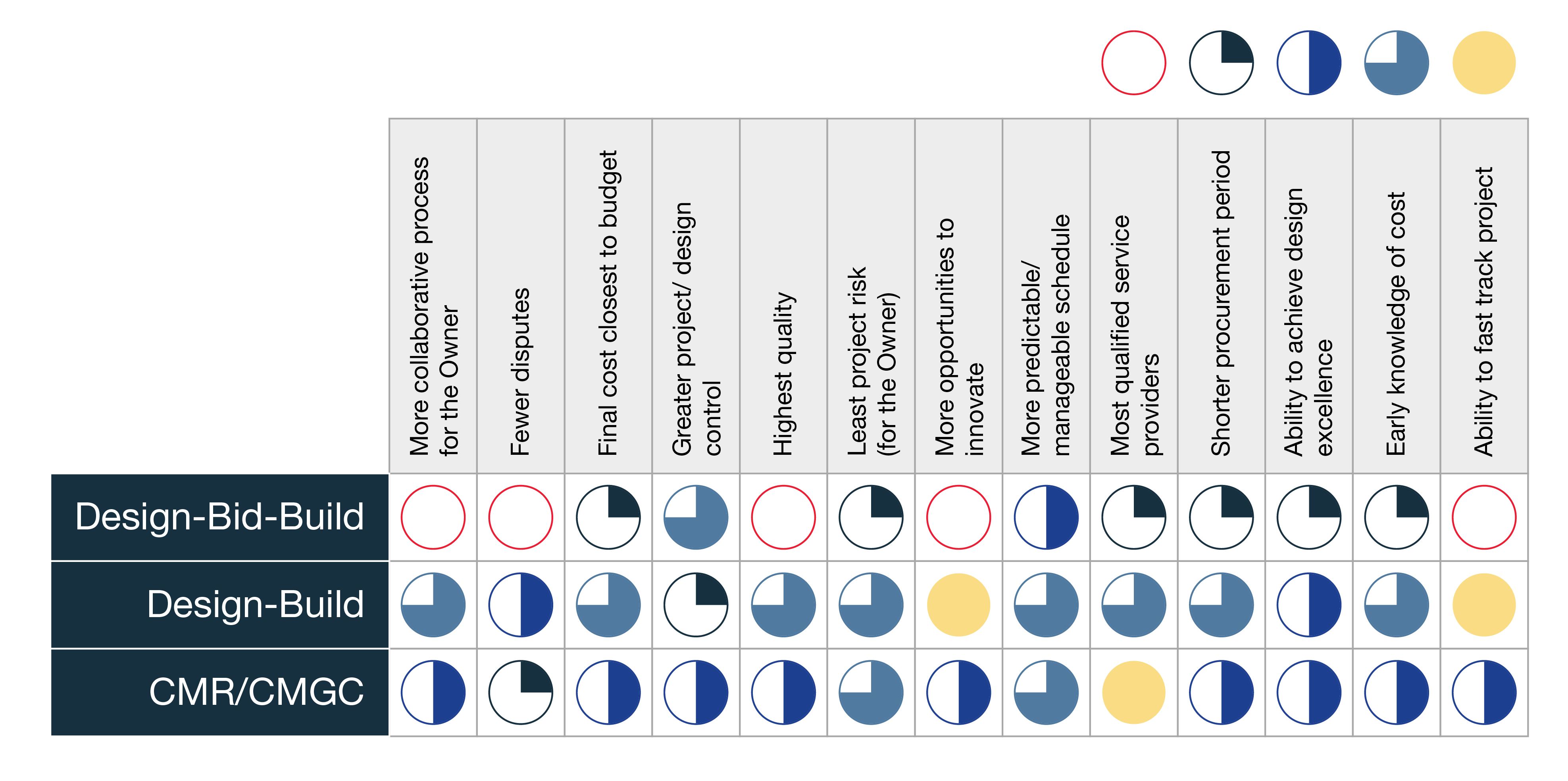 The Future of Design-Build and CMR
Given its higher performance data for cost and schedule, it's no surprise that design-build is the fastest growing and most popular deliver method in the nation.
67% of Owners predict an increase in the use of design-build for public projects nationwide. Saving time and money for agencies and bringing added value to taxpayers.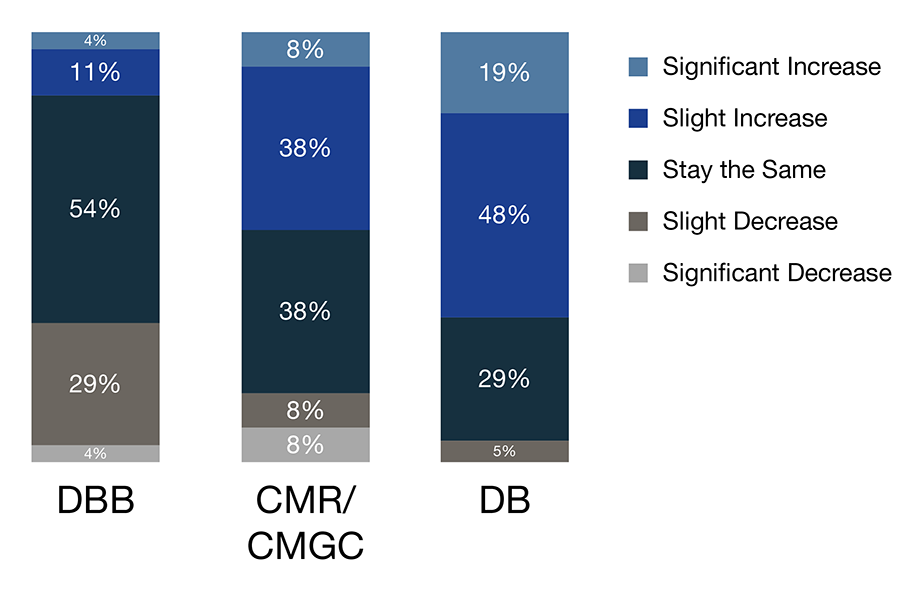 While collaborative project delivery methods like design-build and CMR may be considered "alternative" here in Iowa, they're now mainstream throughout the rest of the nation. Design-build has changed the way America builds. That's why our diverse coalition supports legislation to provide ALL the project tools our state needs to deliver the cost-efficient infrastructure taxpayers demand.
See why a construction manager for the Iowa Army National Guard has urged lawmakers to oppose legislation banning design-build in favor of authority allowing agencies the option to choose among all collaborative delivery methods.